Dong-I marine gearboxes, transmissions and marine steering systems
Sourced directly from the leading manufacturer of marine transmissions, steering systems and power take-off units in South Korea.
You're probably on this page of our website because you're looking for a marine gearbox, a power take-off unit or a reliable, competitively-priced marine steering system. Well, you've come to the right place!
Shaw Diesels is the New Zealand distributor for Dong-I marine gearboxes and all major Dong i marine equipment. Manufactured in Korea, the Dong-I marine range is of an exceptionally high quality and finish. We import them direct from the manufacturer and can source any Dong-I product for you with minimum delay.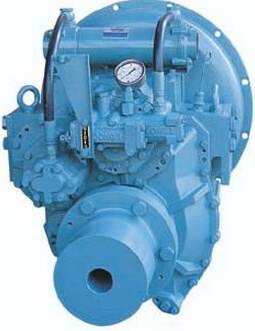 You're sure to be impressed with the quality and finish of Dong-I gearboxes. We've installed many of them in vessels around New Zealand and the Pacific basin that have given thousands of hours of trouble-free service – that's why we have continued sourcing them from the manufacturers and importing them for customers since 2000.
We recommend Dong-I gearboxes to you with confidence – especially if you are looking for a drop-centre transmission ranging from 43hp to 1400hp.
Download a Free Dong-i Technical Data Sheet Here
Should your Dong-I equipment require repairs or a service, be sure to give us a call. You'll either speak with Shaw Diesels' owner Dave Shaw, who has 30 years' experience in the marine sector, or to one of our highly experienced marine engineering staff. Your Dong-I equipment can be serviced or repaired in our modern workshop based on Auckland's North Shore or wherever your vessel is in New Zealand or the Pacific basin. Expect to be surprised at how quickly we may be able make ourselves available to you – especially in the event of an emergency.
Whether it's for diesel engine sales, service, parts or advice, CALL US TODAY: +64 9 414 7360