Quality OEM Parts for the Wärtsilä Engine Range
As a QuantiParts distributor, Shaw Diesels can supply an extensive supply of Wärtsilä engine spare parts and offer a full scope of services.
We can supply new and reconditioned parts with the best technical know-how available in the business. By partnering with the Original Engine Manufacturer (OEM), we can supply all required maintenance parts and major parts like crankshafts, engine blocks and short blocks which are needed to repair damage in a reliable and cost effective manner.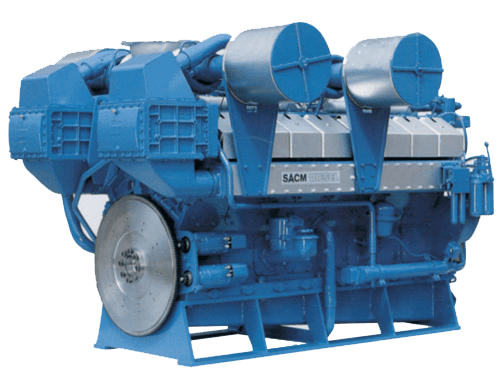 QuantiParts changes the game for trading OEM spare parts for mature Wärtsilä engine brands. We serve the following engine Brands; Stork Werkspoor Diesel, Deutz, Deutz MWM, Bolnes, Sulzer A/S 4 stroke, SACM, Poyaud, Crepelle GMT and VASA and have all the parts new, remanufactured or pre-owned to keep them operating.
We provide Wärtsilä parts service and support with the best technical know-how available. We strive for cost-efficient solutions, immediate response and the right spare parts delivered on time! We are here for you and your engine.
QuantiParts has extensive stock, based on years of OEM experience, to serve these engine brands and to supply parts to repair major damage in the most efficient and reliable way.
If you are in need of Wärtsilä engine parts, feel free to get in touch and we'll work hard to get you back up and running.
Our OEM scope of supply:
New Spare Parts
Remanufactured parts
Preowned parts
Major components from QuantiParts stock available are:
Crankshafts
Engine blocks
Short blocks
Whether it's for diesel engine sales, service, parts or advice, CALL US TODAY: +64 9 414 7360