Domestic water pumps, borehole pumps and irrigation pumps – new, reconditioned or rebuilt
New, reconditioned or rebuilt diesel water pumps
If you're searching for a high-quality water pump in NZ, look no further than our Diesel Specialists company in Auckland. We offer a wide range of water pumps NZ customers rely on for various applications, from simple home use to farm irrigation and village wells in regions such as the Pacific Islands.
When it comes to diesel powered water pump options, our expert team fabricates the entire product using a Lister engine fitted with a Mono pump. For those seeking a diesel water pump for sale, we offer a diverse selection to meet your specific needs. Our diesel powered water pump solutions are built with durability and efficiency in mind, ensuring top performance in any situation.
We understand that everyone's needs are unique, so if you'd like your water pump customised, just let us know. We can include a number of convenient features for you, such as remote and electric start-up, and trailer pumps for towing with a quad bike. With our exceptional range of products and services, it's no wonder we're the go-to destination for water pumps NZ residents trust.
As agents for Lister Petter, Mono, and other leading brands, we can supply a variety of water pumps to suit your requirements. Contact us for one-on-one assistance, and let our experts help you find the perfect solution for your water pump needs.
Video coming soon. A demonstration of a diesel water pump set
Come back soon to view a short video demonstration of a diesel water pump set that was manufactured in our facility and destined for an island in the Pacific. One of the main features of this system is the easy hand crank starting, as shown in the video.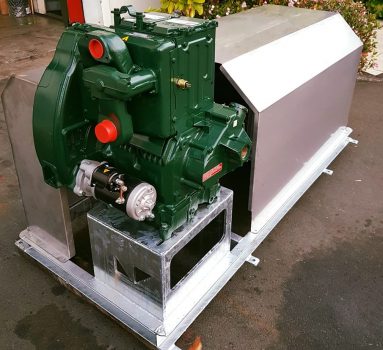 Diesel borehole pumps are customised for installation in an underground well in order to pump water for multiple uses. Many Shaw-Diesels water pump sets are put to good use, providing water for Pacific peoples.
We fabricate simple hand-start and air-cooled pumps for the purpose. All that's required is to put in the oil and ensure regular servicing and maintenance. It means a lot to us to know that we're doing our small bit to improve people's lives by helping advance water quality, through the Pacific Water Association.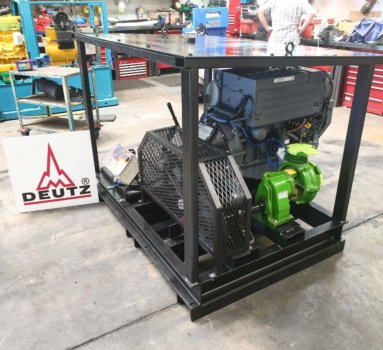 If you're part of the farming community, you can confidently come to us in the safe knowledge of getting a value-for-money irrigation pump made or sourced specifically for your application. You'll also appreciate the excellent technical backup provided by our highly-skilled diesel engineers.
We supply, build and maintain diesel water pumps for a wide range of irrigation purposes – with convenient features such as tow-ability and remote start-up.
That means you need a reliable pump that meets your requirement. Talk to us for parts, repairs, and regular servicing and maintenance.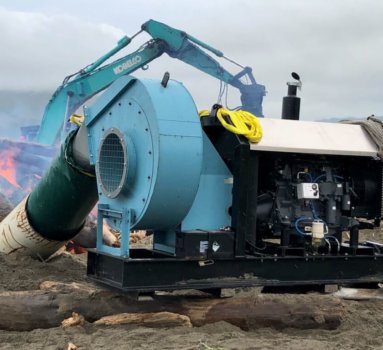 If you have a particular build in mind that requires expertise. We have a design and fabrication team that can tailor a diesel engine and mounting package to suit your application.
Turn key custom builds available for quick turn around.
Some past project mentions include, large industrial fans, Iron sand slurry pumping, concrete pumping and hydraulic power packs.
Call us today, to repower your electric driven machinery to diesel drives
Need advice on diesel water pumps? PH: +64 9 414 7360