Agricultural and Garden Irrigation Pumps
At Shaw Diesels, we comprehend the pivotal role that agricultural irrigation pumps play in New Zealand's farming landscape. These aren't just pumps; they're the heart of any productive agricultural operation, ensuring a constant and efficient water supply, regardless of the season. That's why we strive to provide our clients with reliable, high-performing agricultural irrigation pumps to support their yield and, ultimately, their success.
Your garden deserves the same level of care and efficiency. Our garden irrigation pumps are designed to keep your lawns and plants hydrated and healthy. We believe in the power of a well-irrigated garden to uplift the spirit and enhance the aesthetics of your home. With our garden irrigation pumps, maintaining a verdant and vibrant garden is simpler than ever.
When you're in the market for irrigation water pumps, you'll find an impressive array of options at Shaw Diesels. Our range includes the most reliable and durable irrigation pumps for sale, ensuring that your search for the ideal solution ends here. Plus, our expert team is always on hand to offer advice and guide you through our irrigation pumps, helping you make a choice that perfectly fits your needs. Trust Shaw Diesels for the finest irrigation pumps New Zealand has to offer, guaranteeing you exceptional service and products that stand the test of time.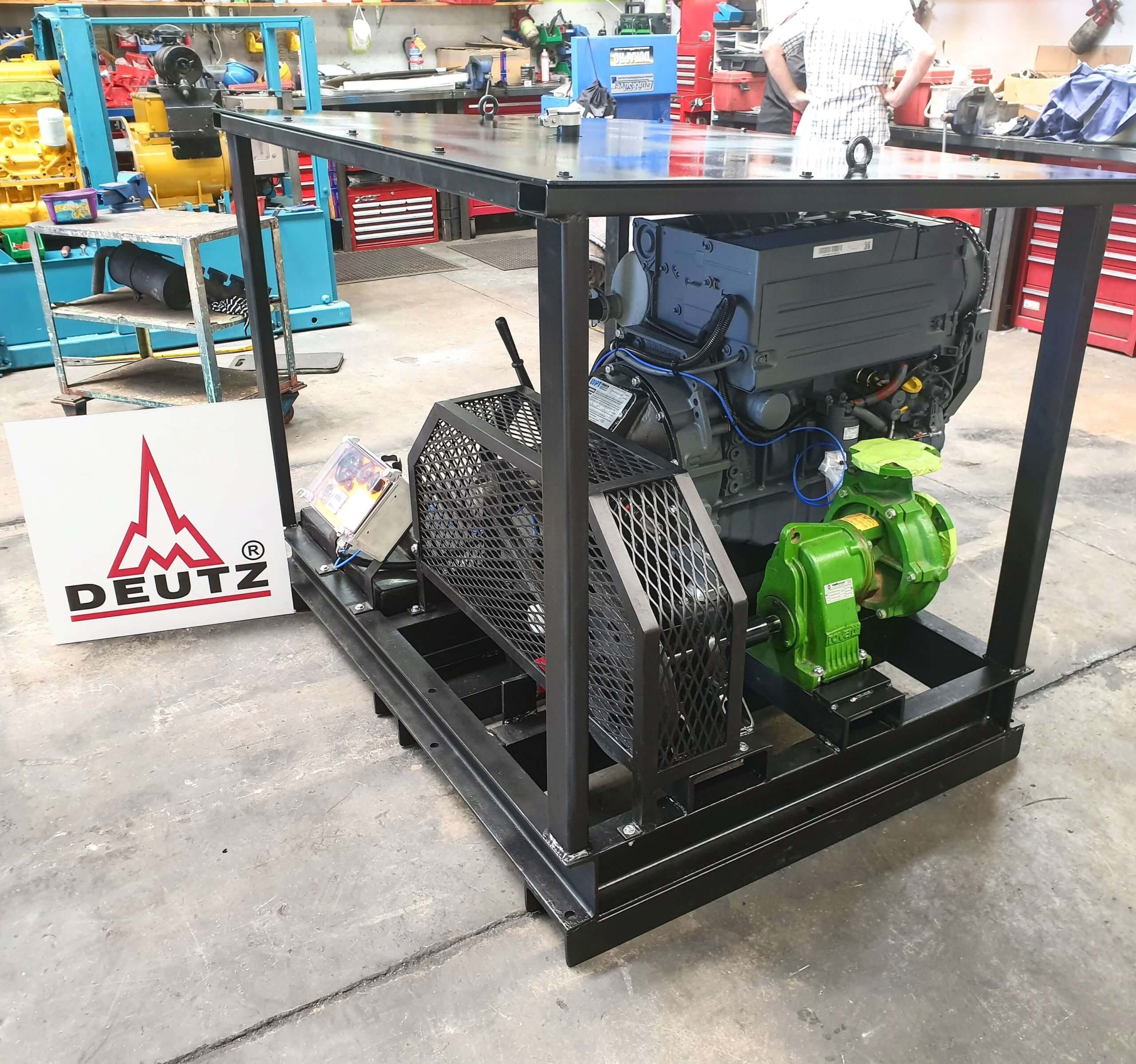 Video coming soon. A demonstration of a diesel water pump set
Come back soon to view a short video demonstration of a diesel water pump set that was manufactured in our facility and destined for an island in the Pacific. One of the main features of this system is the easy hand crank starting, as shown in the video.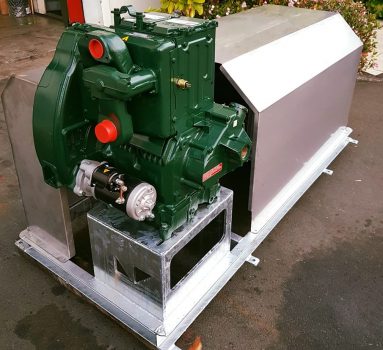 Diesel borehole pumps are customised for installation in an underground well in order to pump water for multiple uses. Many Shaw-Diesels water pump sets are put to good use, providing water for Pacific peoples.
We fabricate simple hand-start and air-cooled pumps for the purpose. All that's required is to put in the oil and ensure regular servicing and maintenance. It means a lot to us to know that we're doing our small bit to improve people's lives by helping advance water quality, through the Pacific Water Association.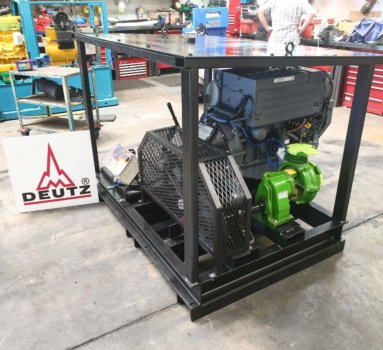 If you're part of the farming community, you can confidently come to us in the safe knowledge of getting a value-for-money irrigation pump made or sourced specifically for your application. You'll also appreciate the excellent technical backup provided by our highly-skilled diesel engineers.
We supply, build and maintain diesel water pumps for a wide range of irrigation purposes – with convenient features such as tow-ability and remote start-up.
That means you need a reliable pump that meets your requirement. Talk to us for parts, repairs, and regular servicing and maintenance.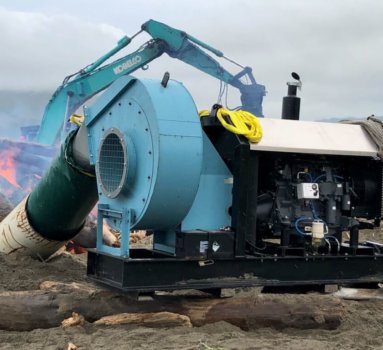 If you have a particular build in mind that requires expertise. We have a design and fabrication team that can tailor a diesel engine and mounting package to suit your application.
Turn key custom builds available for quick turn around.
Some past project mentions include, large industrial fans, Iron sand slurry pumping, concrete pumping and hydraulic power packs.
Call us today, to repower your electric driven machinery to diesel drives
Need advice on diesel water pumps? PH: +64 9 414 7360